Volunteer with us!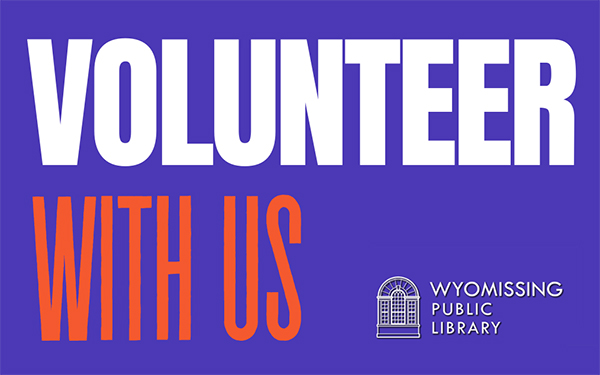 Our library is looking for occasional helpers to:
Set up tables & chairs for the Block Party
Bake tasty treats for the Election Day bake sale
Help children with crafts and activities
Direct the Trolley Tour driver
Mix mint juleps at the Kentucky Derby Party
. . . and many more opportunities.
Volunteers must be 18 or older and have a Wyomissing Library card. If you are interested in volunteering, please contact our Volunteer Coordinator, Robin Dunkle, at (717) 454-5714 or pete.light72@outlook.com

Vegetable Garden Volunteers
The Wyomissing Public Library is looking for volunteers to help with the watering and light maintenance our community vegetable garden during the Summer months. If you are interested in helping, please contact the library staff at circulation@wyopublib.org