Computers and Wi-Fi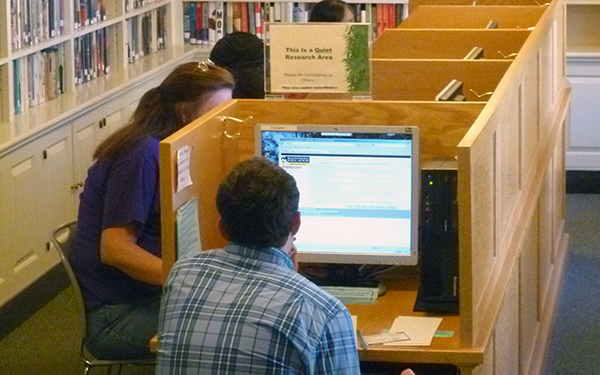 Wyomissing Public Library is happy to provide the community with access to the Internet and to computing devices:

Public Computers
Several computers are available to Library patrons for daily use. These computers are connected to the Internet, and are equipped with Microsoft Office.
Wireless Internet Access
Free Wi-Fi Internet connectivity is available within the Library building.
Printing
Printers are provided for public use at the cost of $.10 per page ($.50 per page for color printouts)
Juvenile Game Computers
For our younger patrons, computers in the picturebook room are equipped with a variety of educational games and software programs.

For more information, please see the Library's Policy on Internet Access.