Patron Social Media Use Policy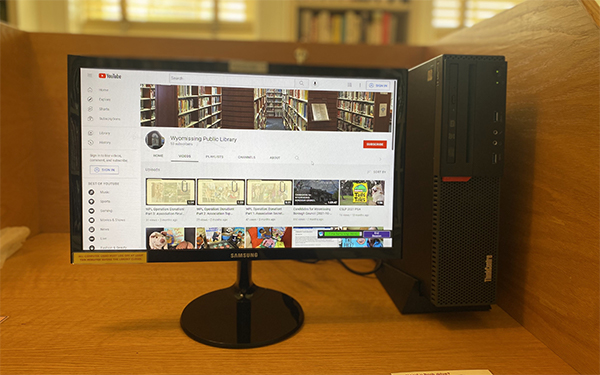 This Policy specifies accepted, and unacceptable, Social Media activities on the Wyomissing Public Library's Social Media sites. Examples of such sites are Twitter, Facebook, Instagram, Linkedin, YouTube, and includes all social media environments that may appear in the future.
Many social media sites allow users of those sites to become a "friend", "fan" or otherwise associate their own "profiles" or virtual presences with the Wyomissing Public Library's profile on these sites.
The Wyomissing Public Library encourages interaction on its social media sites. However, the following types of comments and messages are not acceptable and will be removed immediately from WPL social networking sites:
Obscene or racist content
Personal attacks, insults, or threatening language
Inappropriate words even if certain letters are replaced with * or other symbols
Potentially libelous statements
Plagiarized material
Private, personal information published without consent
Comments unrelated to the content of the forum
Hyperlinks to material that is not directly related to the discussion
Commercial promotions or spam
Organized political activity
Photographs or other images that fall in any of the above categories

The Library Director will review the Wyomissing Public Library's social media sites on a regular basis. Persons believing that comments and/or messages are inappropriate should bring their concerns to the attention of the Library Director. In addition to having the authority to remove unacceptable comments and messages, the Library Director may ban the writer from posting any further messages on WPL social media sites.
This Social Media Use Policy is posted on Wyomissing Public Library's website, so that patrons may refer to it to judge what comments and/or messages are welcome, and what are unacceptable.
The Wyomissing Public Library reserves the right to reproduce comments, posts, and messages in other public venues. For example, a response to a YouTube book review may be quoted in a newspaper or on the library website. Identifying information, other than first name or 'handle', will be removed unless prior approval is granted by the user. The Wyomissing Public Library assumes no liability regarding any event or interaction that takes place by any participant in any Library-sponsored social media service, and does not endorse or review content outside the "pages" created by WPL staff.
Policy reviewed & approved by the Board of Directors on April 18, 2022.