Builders, Blocks & Books
Thursday, June. 8, 2023| 10:30 a.m.
Thursday, June 22, 2023| 10:30 a.m.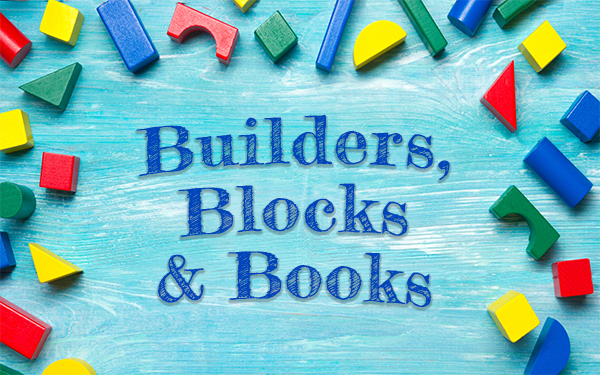 For children of all abilities, ages 3 and up. Join us for floor and table play activities. No registration is necessary.

Builders, Blocks and Books will meet the 2nd and 4th Thursday of each month from 10:30 to 11:15 am.