Interlibrary Loan Policy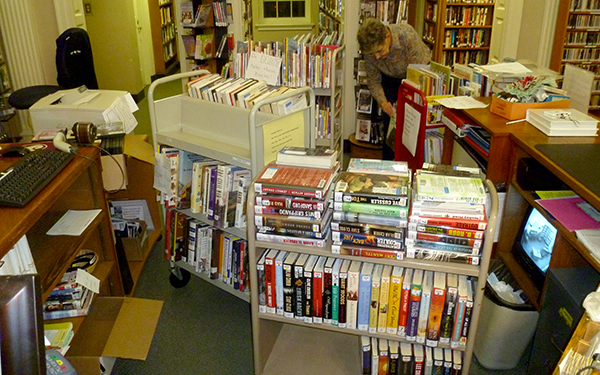 Definition
An Interlibrary Loan is a transaction in which material from one library is made available to another library upon request. The term "material" includes all formats, i.e., books, photocopies, non-fiction, videos, CDs, DVDs, etc.
Purpose
The purpose of Interlibrary Loan is to obtain materials not available in the Wyomissing Public Library's collection. In compliance with the Pennsylvania Interlibrary Code, the Wyomissing Public Library will NOT request any materials already contained in its own collection. This includes items on loan to patrons, reference materials, or materials in other non-circulating collections.
The Wyomissing Public Library has endorsed the Pennsylvania Interlibrary Loan Code (revised 1994) and adheres to the policies and procedures as outlined in the 1995 Pennsylvania Interlibrary Loan Procedures Manual, and Guidelines for Statewide Library Card System.
Scope
Any adult patron who resides in Wyomissing or Wyomissing Hills may make a request for an Interlibrary Loan item. In addition, non-resident Association members may request ILL service.
In compliance with the Pennsylvania Interlibrary Loan Code, Wyomissing Public Library will NOT request (or lend through ILL) the following kinds of materials:
Best Sellers and newly published titles (within 12 months)
Dissertations from the granting institution
Titles owned at WPL
Issues/volumes of periodicals and journals
Reference materials
Books on tape, videos/DVDs, compact discs
Rare books, special collection materials and archival materials
School / course materials
Licensed computer software data files
Large/oversized volumes, or multiple volume sets, should not be requested on Interlibrary Loan, if it can be avoided. This type of material is difficult and expensive to package and ship.
Confidentiality
As with the circulation records of libraries, Interlibrary Loan requests are confidential.
Approved December 2005.