How to Get a Card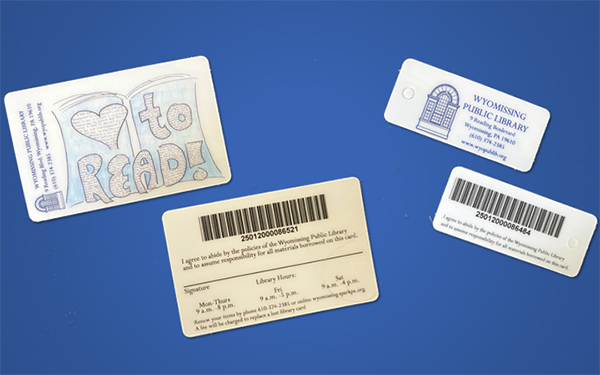 All library cards are issued in person at the Circulation Desk. To become a member of the Wyomissing Public Library, applicants must be fourteen years of age or older, and a resident of Pennsylvania.
One of the following must be presented:
Pennsylvania driver's license with current address; or,
Pennsylvania identification card with current address; or,
Other valid form of picture identification, and proof of applicant's current address, such as a utility bill or lease agreement.