Amazon.com Wishlist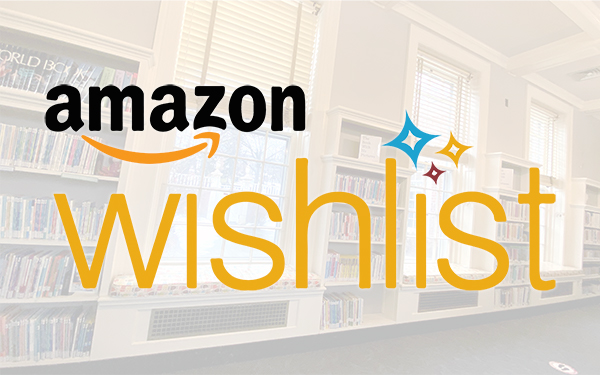 A wonderful way to say "thank you" for library services to the community,​ is to donate items from our Amazon Wish List.
Many supplies are needed for our children's programs. The wish list includes supplies for storytime, and educational resources for Summer Reading, Mini Mother Goose on the Loose and other programs.
Click the logo to access our Wish List. Donations can be shipped directly to the library, OR shipped to your home.
Thank you for your support!