Virtual Tour
The Franklin Street Entrance leads to the newer part of our building, an addition built in 2001-2002.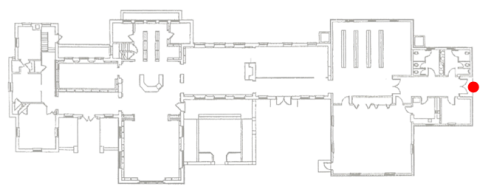 The Young Adult Area is used for T.A.B. programming and houses our YA collections.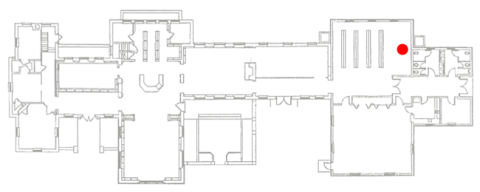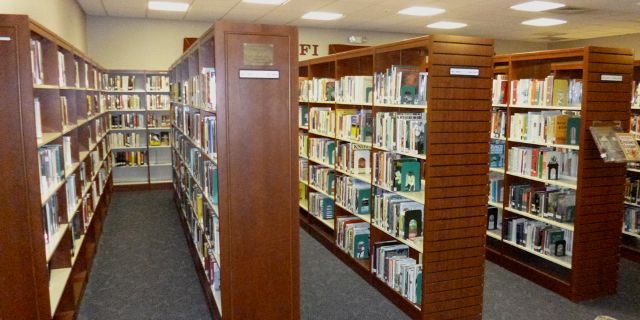 Our nonfiction and biography collections have a combined total of more than 6,500 items.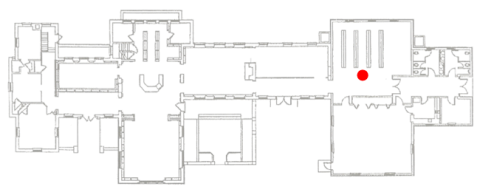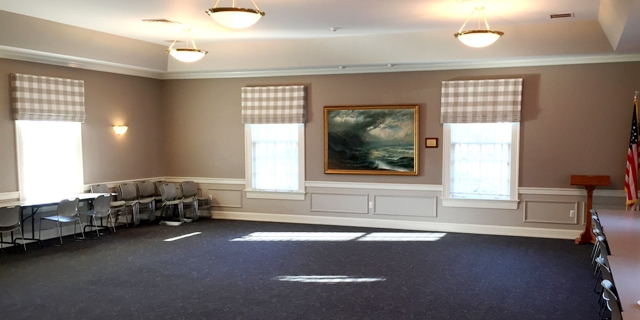 The community room is available to citizenry of Wyomissing for lectures, exhibits, seminars, and educational programs.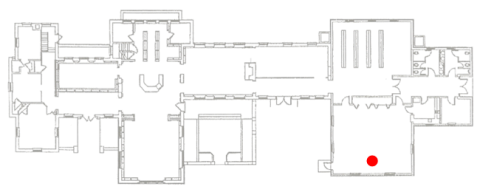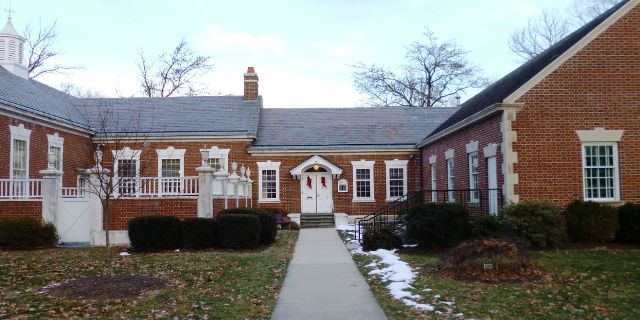 The children's area entrance, as seen from the sidewalk of Reading Boulevard.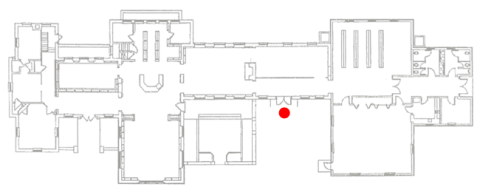 The picture book room also holds our collections of board books, holiday books, and read-along books, plus two educational juvenile computers.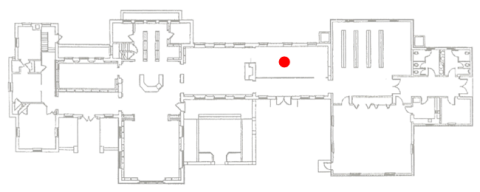 The fireplace in our juvenile area is cozy (and purely decorative). The framed portrait is of Anna Thun, an early Library benefactor.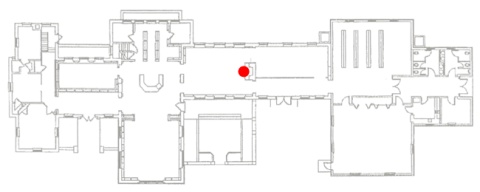 The Juvenile Nonfiction stacks. The shelves in the center of the room were added in 2013 during an interior remodeling project.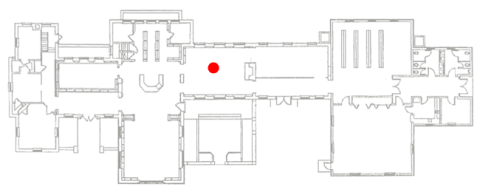 New items from nonfiction, biography, fiction and mystery are kept at the New Book Shelf for up to six months.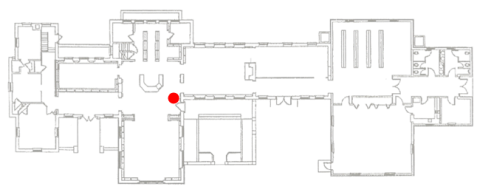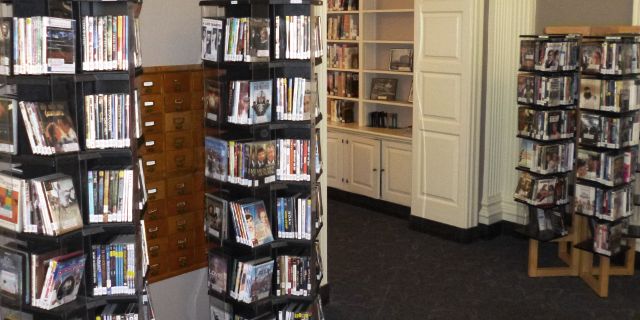 DVDs. Our audiovisual collections also include Blu-ray discs and books on CD, as well as downloadable audiobooks, movies and TV shows.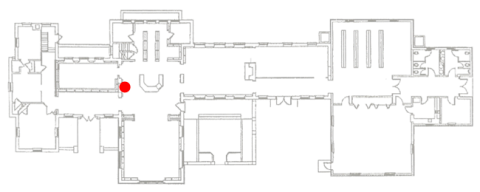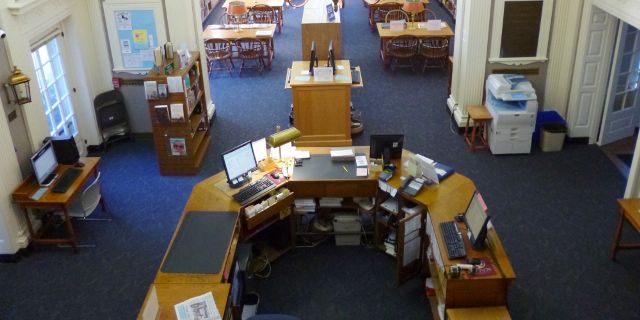 The circulation desk: checkouts, returns, reserves, and reference. The hub of activity at our library.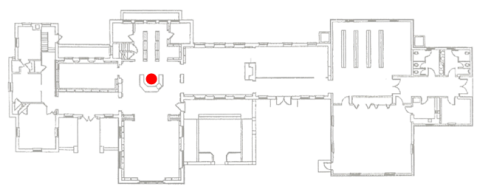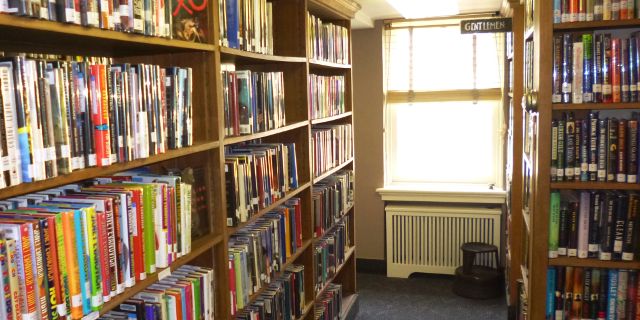 Mysteries are shelved separately from other fiction. A wide variety of classic and new authors are available.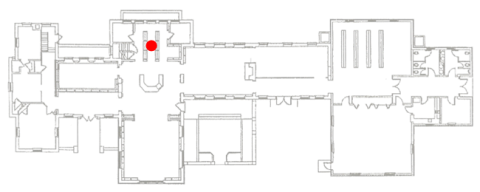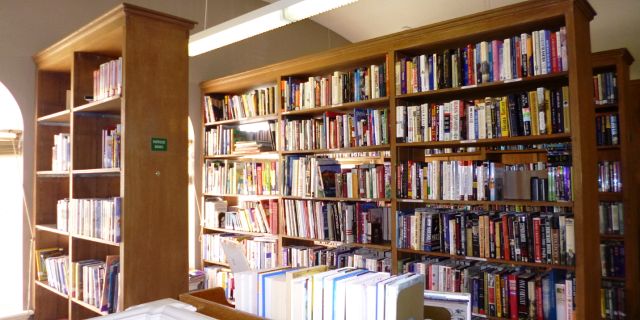 A varied assortment of used library items are available at our book sale, located at the balcony above the main desk.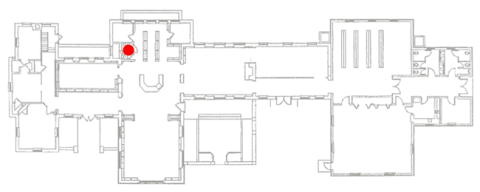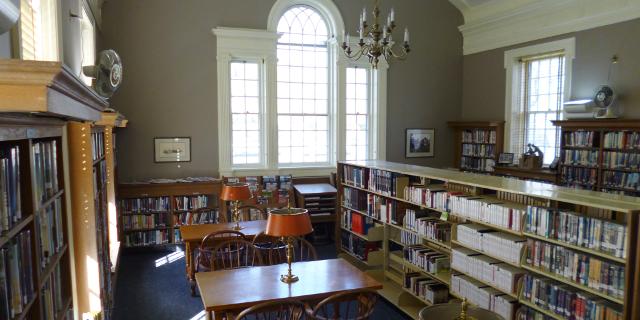 The main reading room houses our periodicals, reference collection, science fiction, oversize materials, and part of adult fiction.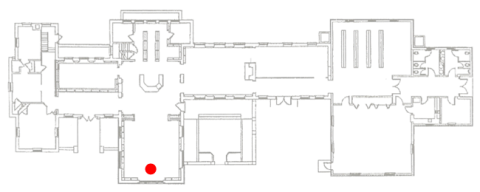 Our patio is accessible from the main reading room.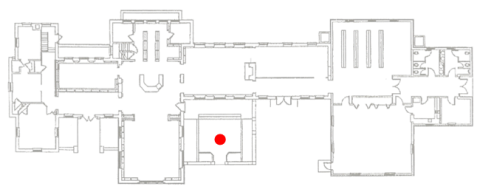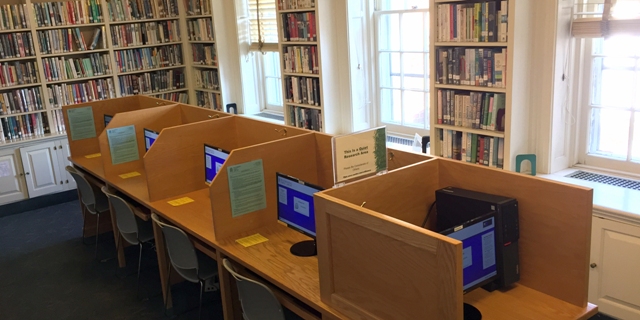 Six computers are available for Internet use; each is equipped with Microsoft Office. We also offer WiFi Internet access.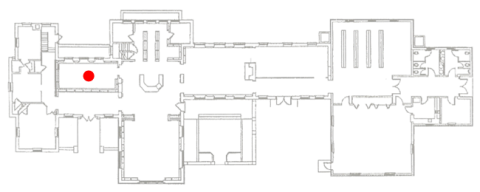 The lobby leads to the main reading room and staff area.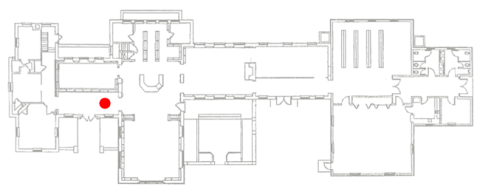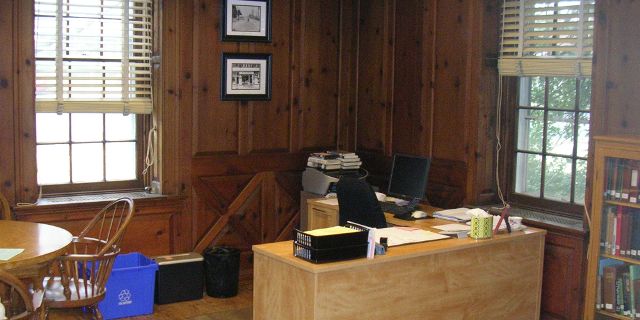 The director's office. When the building first opened in 1931, this space was used as a reading room for magazines and newspapers.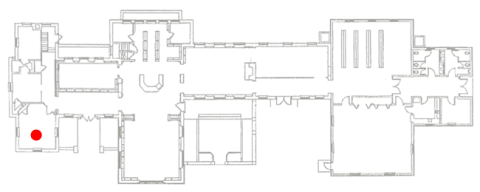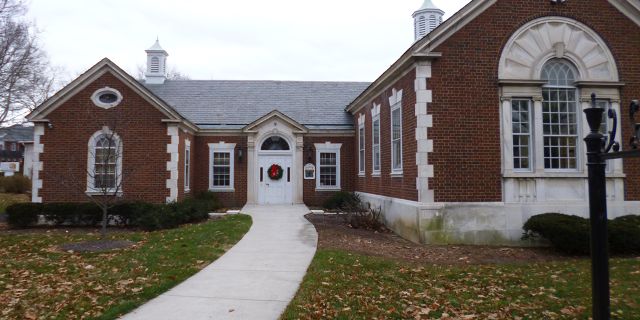 The main entrance.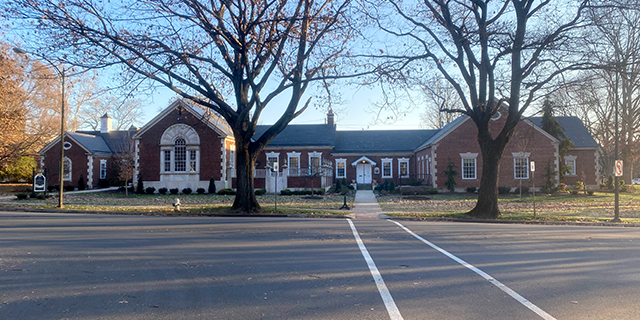 An exterior view of the library, as seen across the street from Wyomissing Borough Hall.