What is PA Forward?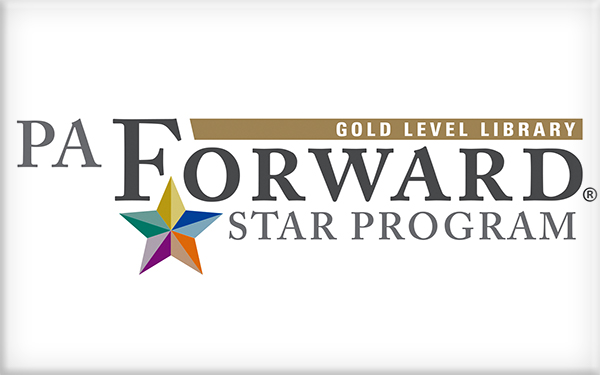 PA Forward is an initiative conceived by the Pennsylvania Library Association.
Identifying five major areas of knowledge where libraries are best positioned to impact, enlighten, invigorate, and educate Pennsylvania's citizens, the PA Forward strategy also highlights how libraries are involving themselves in each literacy.
The five literacies are as follows, with examples of what each might include:
Basic Literacy = preschool storytime, reading comprehension, English as a second language
Information Literacy = connecting community members with local organizations, programs on how to locate and evaluate online resources
Civic and Social Literacy = voting, local history
Health Literacy = programs on health conditions, diet, fitness

Financial Literacy = programs about investments, real estate, and financing for higher education
PA Forward's Mission
PA Forward will benefit Pennsylvania's Libraries and all the Pennsylvanians who use them by:
Making library services available for all Pennsylvania citizens
Strengthening state-supported library services and leveraging greater local and private support
Providing more databases at a lower cost and a better statewide delivery system
Bolstering the recognized link between library service and workforce development
Raising the profile and importance of libraries and librarians
In 2017, PA Forward introduced the Star Library Program. There are several steps to becoming a PA Forward® Star Library requiring libraries to submit documentation of their efforts, which is reviewed and verified by a committee of peer librarians. Those steps demonstrate that the library has incorporated the five key literacies into their programming and communication.
Wyomissing Public Library was awarded Gold Star status in 2022.
A Gold Star is awarded once a library has achieved the Bronze Star and Silver Star status in each of the five literacies, and has shown how it has fully integrated the PA Forward® Initiative into its programming curriculum and a commitment to providing the programming fuel to move PA Forward®.