Monday Night at the Movies
Bring your dinner and enjoy the show! We will provide the popcorn. No registration is required.
---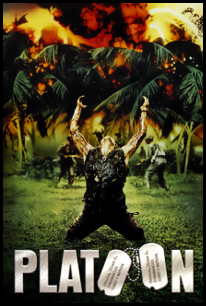 Platoon
Monday, Oct
ober

.

9, 2017
7:00

p.m.

Chris Taylor (Charlie Sheen) leaves his university studies to enlist in combat duty in Vietnam in 1967. Once he is on the ground in the middle of battle, his idealism fades. Infighting in his unit between Staff Sergeant Barnes (Tom Berenger), who believes nearby villagers are harboring Viet Cong soldiers, and Sergeant Elias (Willem Dafoe), who has a more sympathetic view of the locals, ends up pitting the soldiers against each other as well as against the enemy. Rated R.