Lace Up for the Library 5K
Saturday, June. 12, 2021 | 9:00 a.m. - 1:00 p.m.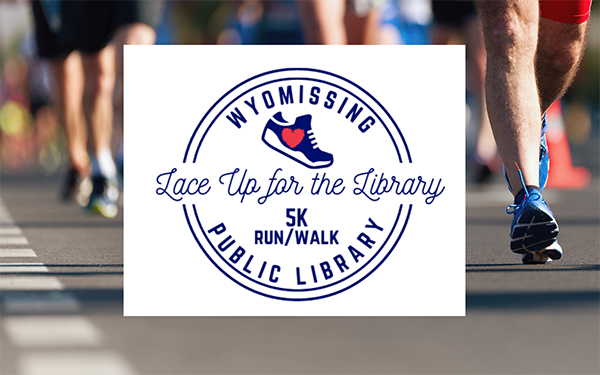 Lace up your running or walking shoes for our First Annual Lace Up for the Library 5K fun run/walk through the beautiful Parklands of the Wyomissing Borough. The race starts and finishes at the Wyomissing Quarry Soccer Fields. The event will be held rain or shine.
The cost is $20/person. Each participant will receive a finishing medal for completing the race. Registration closes on Wednesday, June 9, 2021.
Due to COVID-19, the race start will be staggered. Every 15 minutes, 20 participants will begin the race. Participants will select the start time at registration.
Register at the library or online at: https://laceup5k.eventbrite.com
All the proceeds from this fundraiser will benefit the Wyomissing Public Library!