Toddler Movement with Miss Meghan
Saturday, May 14, 2022 | 10:30 & 11:15 a.m.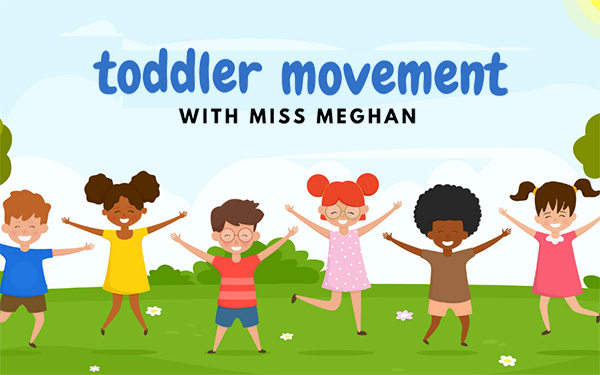 Shake your sillies out! This program is ideal for children who are walking to age 5. Space is limited. Please select one session to attend:
Session 1: 10:30 a.m.
Session 2: 11:15 a.m.
If the weather is nice, we will try to hold this program outside. Otherwise, this program will be held in the community room.
Questions? Email Miss Candace at candace@wyopublib.org