Marvel-ous Monday Movie Matinees
Hey, Marvel Comic book fans: you're in for a treat! Each matinee will feature a different superhero. Bring a friend! Popcorn will be provided.
No registration required. For ages 10 & up. The movies are rated PG-13.
---
The Avengers
Monday, Jun
e

.

17, 2019
3:00

p.m.

Superheroes Iron Man, The Incredible Hulk, Thor, Captain America, Hawkeye and Black Widow must save the world from Loki and the Chitauri Army.
---
Avengers: Age of Ultron
Monday, Jun
e

.

24, 2019
3:00

p.m.

When Tony Stark tries to jumpstart a dormant peacekeeping program, things go awry and Earth's Mightiest Heroes are put to the ultimate test as the fate of the planet hangs in the balance. As the villainous Ultron emerges, it is up to The Avengers to stop him from enacting his terrible plans.
---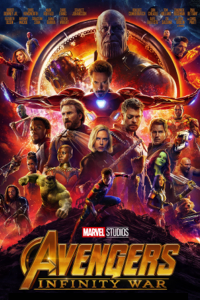 Avengers: Infinity War
Monday, Jul
y

.

8, 2019
3:00

p.m.

As the Avengers and their allies have continued to protect the world from threats too large for any one hero to handle, a new danger has emerged from the cosmic shadows: Thanos. A despot of intergalactic infamy, his goal is to collect all six Infinity Stones, artifacts of unimaginable power, and use them to inflict his twisted will on all of reality.
---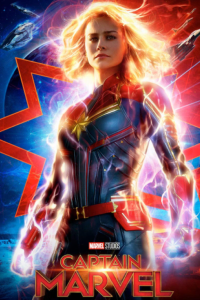 Captain Marvel
Monday, Jul
y

.

22, 2019
3:00

p.m.

Set in the 1990s, this is an all-new adventure from a previously unseen period in the history of the Marvel Cinematic Universe. It follows Carol Danvers as she becomes one of the universe's most powerful heroes. While a galactic war between two alien races reaches Earth, Danvers finds herself and a small cadre of allies at the center of the maelstrom.
---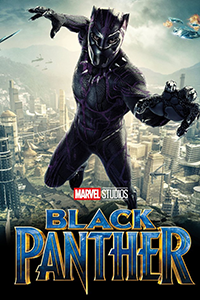 Black Panther
Monday, Jul
y

.

29, 2019
3:00

p.m.

King T'Challa finds that he is challenged for the throne of Wakanda from divisions within his own country. When two enemies conspire to destroy Wakanda, the hero known as Black Panther must join forces with C.I.A. agent Everett K. Ross and members of the Wakandan Special Forces, to prevent Wakanda from being drawn into a world war.
---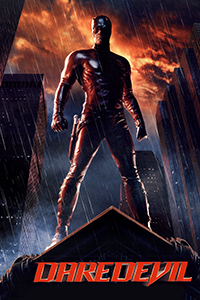 Daredevil
Monday, Aug
ust

.

5, 2019
3:00

p.m.

By day, blind attorney Matt Murdock toils for justice in Hell's Kitchen. By night, he is Daredevil, a masked vigilante stalking the dark streets with an uncanny "radar sense" that allows him to see with superhuman capabilities. When the love of his life is targeted by the ruthless Kingpin and his deadly assassin, Bullseye, Daredevil may be about to meet his match.
---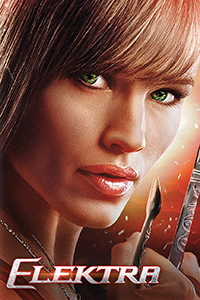 Elektra
Monday, Aug
ust

.

12, 2019
3:00

p.m.

After recovering from seemingly mortal wounds, Elektra is resurrected and must work as an assassin for hire. When she refuses to kill a man and his daughter, the assignment falls to the minions of an Asian sect dominated by supernatural forces. Now Elektra must fight a battle that will either take her life in a new direction, or destroy her for good.
---
Future Marvel-ous Monday Movie Matinees will be held on July 22, July 29, August 5, and August 12 (selections TBD).