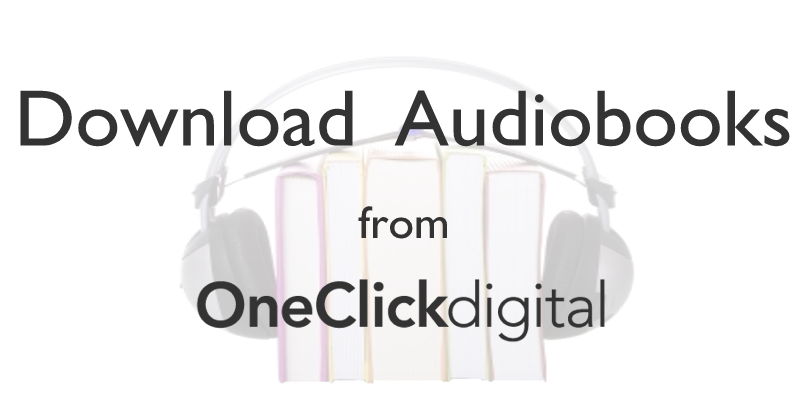 Downloadable audiobooks are available through OneClickdigital, a service of Recorded Books.
To use this service, you will first need to download and install the OneClickdigital Media Manager program. Click "Media Manager" above for the download page, then select the Windows or Mac version of the program.
If you have never used OneClickdigital before, click "First Time Users" above to create a new account. Under "Library Information," select your operating system (either Windows or Mac). For "Personal Information," enter your first and last name, your zip code, and an e-mail address. Finally, choose a Username and Password for future use.
Once you have created an account, click "Returning Users" above. Enter your Username and Password at the prompts, then click the "Login" button.
After searching or browsing, click the item covers or titles to go to the Product Detail page. To download the audiobook, click the "Checkout Now!" button. Run "Media Manager" from your computer to play files or to transfer to a portable media player.
If you have any questions or need help, please contact us at (610) 374-2385.