Summer Quest Program 2021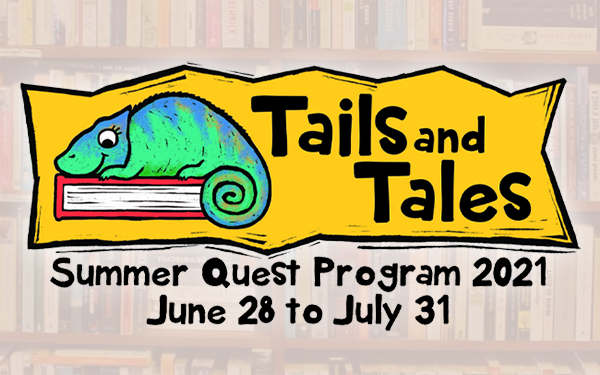 Lots of great fun and educational programs are happening at the library this summer! Join us from June 28- July 31 for this year's Summer Quest theme "Tales and Tails." The Summer Quest Program (formerly Summer Reading Program) is a 5 week program is designed to promote the joy of reading and learning after school lets out, and summer vacation begins.
Programs include:
The library is the perfect destination to enrich your child's summer with quality programs and events that are always free of charge. For more information, please call 610.374.2385, email Drew at drew@wyopublib.org, or visit our Facebook page at facebook.com/wyopublib. Find us on Twitter, Instagram, and Pinterest at wyopublib.
---
Join the Reading Challenge
Register online with READ-Squared (http://wyopublib.readsquared.com) for one of three summer challenges:
Pre-K (birth to 5 years old)
Children (6-11 Years old)
Tweens/Teens (12-18 years old)
Log your reading and activities throughout the program to unlock digital badges and stickers, and be entered to win a Summer Quest raffle prize!