Family Movie Matinee
It's more fun to watch a movie when you can share it with others. Join us for family movies in Wyomissing Public Library's Community Room. We will have the popcorn ready! No registration is required.
---
E.T. : the Extra-Terrestrial
Thursday, Jun
e

.

13, 2019
2:00

p.m.

E.T. and his fellow space travelers come peacefully to Earth to gather plants in a misty redwood forest. When they are discoverd, the rest of the crew flee in their spaceship and E.T. is accidentally left behind. He is found by Elliott, a ten-year-old boy with whom he develops a friendship that bridges the universe. Rated PG.
---
A Wrinkle in Time
Thursday, Jul
y

.

11, 2019
2:00

p.m.

When Charles Wallace Murry goes searching through a "wrinkle in time" for his lost father, he finds himself on an evil planet where all life is enslaved by a huge pulsating brain known as "It". Based on the book by Madeline L'Engle. Rated PG.
---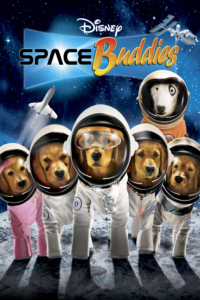 Space Buddies
Thursday, Aug
ust

.

15, 2019
2:00

p.m.

Moving at warp speed, dodging asteroids and more, the Buddies and their new friends must summon their courage and ingenuity to launch plans for a moon landing and a rocketing trip back home. Also, they are dogs. Will they have the right stuff?