Legos and Eggos
Thursday, January. 27, 2022| 10:30 a.m.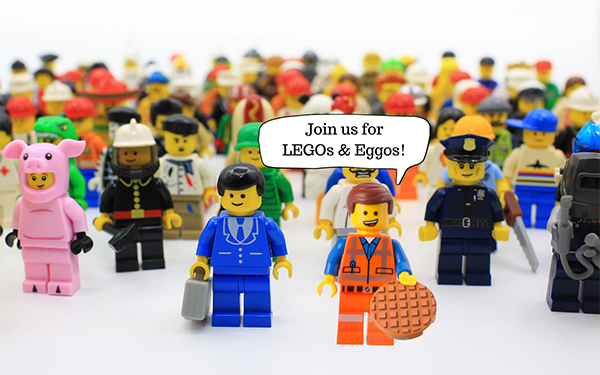 Bring your imagination and your appetite, we will provide the LEGOs and Eggo waffles!
All LEGOs must stay at the library; bring a camera to capture your creations. Please leave your LEGOs at home. We don't want you to lose your favorite pieces.
While you build, enjoy some made to order Eggo waffles!
No registration necessary. Questions? Email Miss Candace at candace@wyopublib.org