Halloween Party at Happy Hollow
Friday, October. 27, 2017 | 6:00 to 8:00 p.m.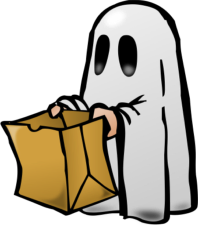 Get into the Halloween spirit with us! Join us for an evening of pumpkin carving, ghost stories around the campfire, and more! Costumes with a literary theme encouraged! Suggested ages: Teens, Tweens, and elementary kids. This event will be held at Happy Hollow Playground..
Registration for this event is required. Please sign up by contacting the main desk, or by using the form below: