Family Book Club
Tuesday, October. 25, 2022| 6:00 - 7:00 p.m.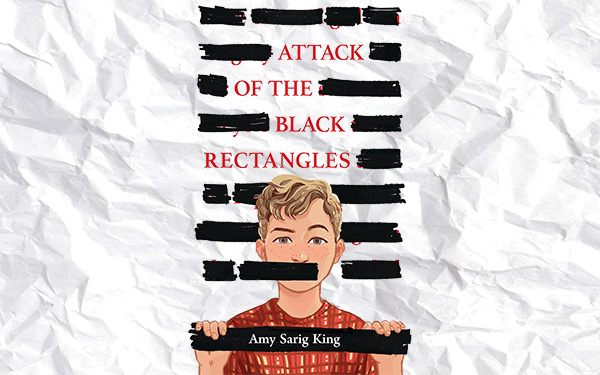 Join us for a discussion of Amy Sarig King's new book Attack of the Black Rectangles, a novel about censorship and intolerance. For children in 4th to 7th grade, and their families.
Amy Sarig King is the 2022 recipient of the American Library Association's Margaret A. Edwards Award for her significant and lasting contribution to young adult literature, helping adolescents become aware of themselves and addressing questions about their role and importance in society, relationships, and the world.

Get the book:

Read the book:

Families have five weeks to read the book, and talk about it at home.



Talk about the book:

Join us on Tuesday, October 25th at 6:00 p.m. for a book discussion with other families in our community.

Registration for this book club is required. Please sign up by emailing Miss Candace at candace@wyopublib.org or by registering online: