Veteran's Speaker Series: Second Saturday of Each Month
Join us the second Saturday of the month for presentations by military veterans. All ages are encouraged to attend.
---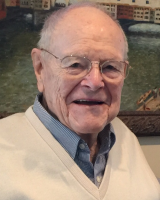 Lawrence O'Rourke
Sat
urday

, Jul

y

.

8, 2017
1:00

p.m.

Army Veteran Larry O'Rourke was recruited in 1943 to work on the top secret Manhattan Project to develop the first atomic bomb.

Registration for this program is requested. Please sign up by contacting the main desk, or by using the form below:
---
Previous speakers:
Bertram Winzer
Sat

urday

, Mar

ch

.

12, 2016
1:00

p.m.
Bert Winzer was a member of the famed Devil's Brigade in World War II, the first Special Service Force, an elite joint American-Canadian parachute commando unit. When the force disbanded, Bert was assigned to the 501st Parachute Infantry Regiment of the 101st Airborne Division at the Battle of the Bulge. He holds a Purple Heart and a Bronze Star, and was awarded the Congressional Gold Medal.
For more information about Mr. Winzer, please see:
http://www.lmthistory.org/uploads/1/4/0/9/14099309/winzer_bertram_s_oct-15.pdf
Robert Y. Huber
Sat

urday

, Apr

il

.

9, 2016
1:00

p.m.
Bob Huber was a Staff Sergeant in the 415th Regiment of the 104th Infantry Division during World War II. Bob spent 34 months in a machine gun unit, and he was one of the few men in his company to make it through the war without sustaining a major injury. When the war ended on May 8, 1945, his unit had spent 195 consecutive days in combat on the front lines in Europe. Bob has compiled an extensive history of his World War II experiences and he shares his knowledge with churches, schools, and senior citizen groups.
Kenneth A. Schaeffer
Sat

urday

, Jun

e

.

11, 2016
1:00

p.m.
Ken Schaeffer served in the 10th Mechanized Infantry Regiment of the 4th Armored Division as a Staff Sergeant and squad leader during World War II. During the Arracourt campaign, Ken's forward outpost was overrun by a German Panzer Division, and he was taken prisoner. Staff Sergeant Schaeffer was interrogated and shipped to Stalag IIIC where he was imprisoned for three months until Russian troops advanced on the camp. In the ensuing confusion, under attack from the Russians, Ken escaped. He was promoted to Technical Sergeant First Class and completed his military service at Camp Croft in South Carolina.
Dr. Peter T. Pugliese
Sat

urday

, Jul

y

.

9, 2016
1:00

p.m.
Join us as we welcome veteran Dr. Peter T. Pugliese to speak about his experiences serving in two wars. Author of The Cookie Doctor, Dr. Pugliese is sure to inform, entertain, and educate his audience. All ages are encouraged to attend.
Mahlon Fink
Sat

urday

, Aug

ust

.

13, 2016
1:00

p.m.
Join us as we welcome Mahlon Fink, combat-wounded U.S. Marine veteran, to speak about his experiences landing on Red Beach Number 1 on Iwo Jima as part of the 31st Replacement Draft. All ages are encouraged to attend.
Billy Johnson
Sat

urday

, Oct

ober

.

8, 2016
1:00

p.m.
Join us to hear the tales of Veteran Billy Johnson. Celebrating his 106th birthday this month, Mr. Johnson will talk about the challenges he faced as a Procurement Officer during World War II.
Michael Deibert
Sat

urday

, Nov

ember

.

12, 2016
1:00

p.m.
Mr. Deibert is a retired Lieutenant Colonel, US Air Force Reserve. Michael will share stories of his family's six generations of military service, from the American Revolution to Desert Storm.
Kenneth Fidler
Sat

urday

, Dec

ember

.

10, 2016
1:00

p.m.
Veteran Ken Fidler was a Sonarman, Third Class, who pinged for enemy submarines during World War II. Ken is the author of the book Memoirs of a Ping Jockey.
Walter Piotrowicz
Sat

urday

, Jan

uary

.

14, 2017
1:00

p.m.
Mr. Piotrowicz served in the US Navy from 1953 to 1958. He will talk about his experiences as a "tin can" sailor on the USS McNair, a destroyer that was part of the 7th Fleet during the Korean Conflict, and later joined the 6th Fleet in the Mediterranean during the Suez Canal crisis of 1957.
Jill Bateman
Sat

urday

, Feb

ruary

.

11, 2017
1:00

p.m.
Join us in welcoming author Jill Bateman to our Speaker Series. Her book, Flying Forts and Tall Dutch Tulips: A Year at War chronicles the experiences her father had as a bomber pilot and prisoner of war in WWII. All ages are welcome to attend. Books will be available for sale and signing.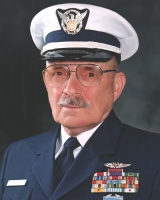 Bob Button
Sat

urday

, Apr

il

.

11, 2017
1:00

p.m.
Bob Button served in all four military branches, beginning at age 16 with the U.S. Navy during World War II. A Purple Heart Army veteran of the Korean War, he fought at the battles of Pork Chop Hill and Heartbreak Ridge. As a Marine sergeant during Vietnam, Button taught close combat and long-range patrolling, earning Leatherneck magazine's USMC instructor of the year award in 1957. He returned to the Army and retired in 1969 as an Infantry sergeant major. As an aviator in his Seventies, Button flew Search and Rescue missions for the U. S. Coast Guard Auxiliary for ten years.
In 1960, Mr. Button joined the National Aeronautics and Space Administration as a public affairs officer during the Mercury, Gemini, and Apollo man-in-space programs. He broadcast from Mission Control Center in Houston during missions, earning the title, "The Voice of Gemini." Bob was the astronauts' spokesman and served as moderator at their press conferences. Mr. Button's aviation and space stories turned up in a dozen national and international aerospace publications; some appeared on the covers of such major U.S. magazines as Science Digest, Flying, Private Pilot, and TV Guide. More recently, Bob collaborated with Jay Barbree of NBC-TV in 2014 to publish the best-selling biography, Neil Armstrong, a Life of Flight (St. Martin's Press).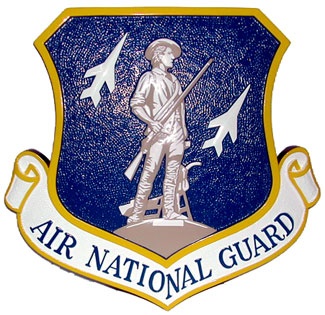 George LeVan
Sat

urday

, May 13, 2017
1:00

p.m.
Registration for this program is requested.
Jim Johnson
Sat

urday

, Jun

e

.

10, 2017
1:00

p.m.
Jim Johnson served in the Army during the occupation after World War II. After he finished his first tour of duty, Johnson came home and returned to college. Shortly after arriving home, Johnson was called to serve in the Korean War where he was assigned to a station in Greece working as a cryptographer.
Mr. Johnson is a biographer for Lt. Samuel Gundy, a longtime friend and World War II POW (prisoner of war) from Berks County.