Community Death Café
Saturday, March. 17, 2018 | 1:00 - 3:00 p.m.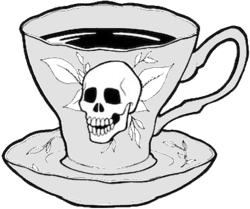 Join Brian Long, who serves as lead coordinator for the Pennsylvania Link to Aging and Disability Resources (Berks-Lancaster-Lebanon Service Area), for the first Community Death Café at the Library.
Come, sit around the table with a small group of others you may (or may not) know, and join the scintillating conversation about death -- and life! There is no agenda, and there will be no sales pitches or set conclusions. This is not a grief support group.
Registration for this program is required. Please contact the main desk to sign up, or use the form below: